March Crime of the Month
March 15, 2017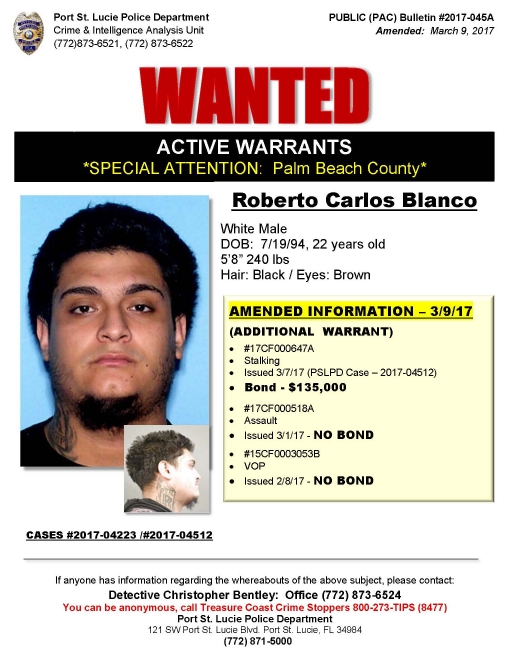 ---
Previous Crimes of the Month
February 15, 2017
The subjects depicted are wanted for questioning in regards to a criminal investigation.

If you know the identity of these subjects, you may contact Crime
Stoppers.
Michele Bell, PIO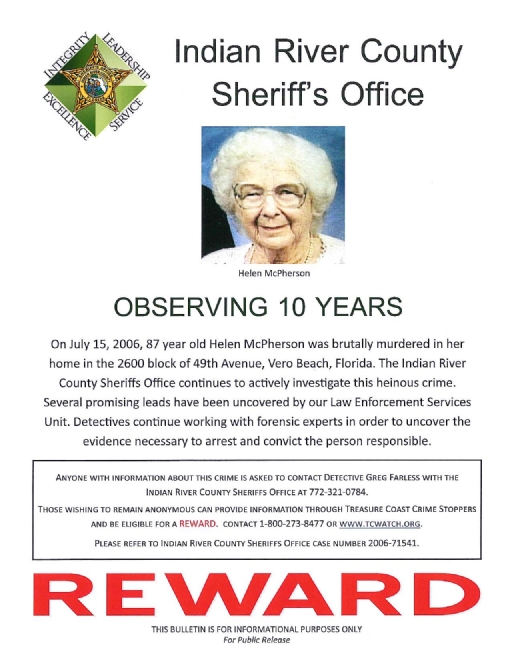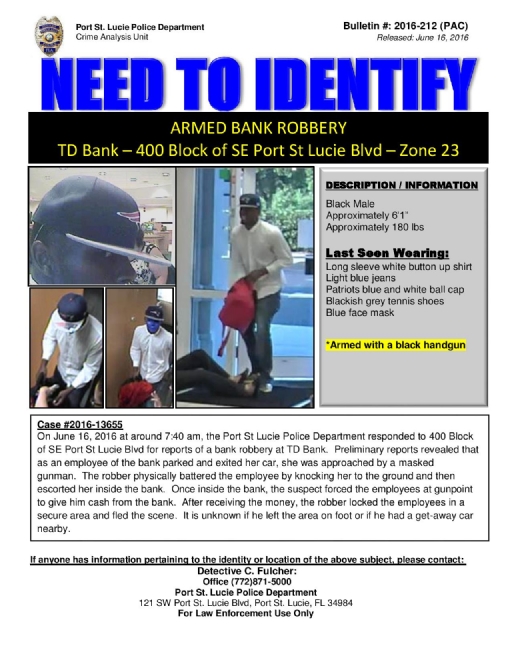 Florida Department of Law Enforcement - Update on Madison kidnapping case
For Immediate Release
April 26, 2016

MADISON, Fla. – Investigators began delivering flyers door-to-door in Madison, Florida searching for information on the kidnapping of 7-year-old Bryan Williamson. The child was kidnapped from Gibson Trailer Park on April 17, 2016 between 5:30 and 6:30 p.m. and dropped off in Jacksonville between 5 and 7 a.m. on Monday, April 18, 2016.

"We have physical evidence in this case allowing investigators to quickly rule out potential suspects from the tips coming in," said FDLE Special Agent in Charge Mark Perez. "Someone knows something and we are waiting for that one tip to tie the case together. No piece of information is too small; please call the tip line with any information."

Investigators say the suspect was driving a dark colored or black sedan and is possibly a black or Hispanic male that may be familiar with the area surrounding the Gibson Trailer Park.

Please contact the tip line, 1-800-CALL-FBI if you know someone who may live or work between Madison and Jacksonville or who planned to travel from Madison to Jacksonville on April 17-18 or if you know someone with a vehicle matching the description above who suddenly stopped driving a sedan, parked it out of site, or has left the area.

In the coming days, flyers will be distributed throughout Florida and southern Georgia. In addition to the flyers, digital billboards have been placed along the I-10 corridor from Tallahassee to Jacksonville and will be placed on I-75, south of I-10.

For Further Information Contact:
Gretl Plessinger, Molly Best or Steve Arthur
FDLE Office of Public Information
(850) 410-7001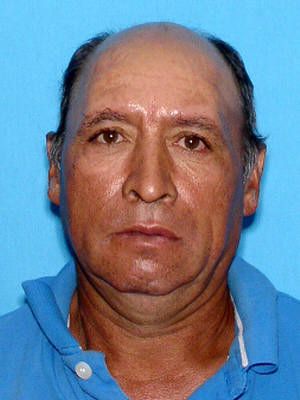 The Okeechobee County Sheriff's Office is asking for the public's help in a recent homicide case. Deputies initially responded to the 1000 block of NE 60 Avenue, in reference to an unresponsive male. Upon arrival deputies found a Hispanic male lying on the ground who was pronounced deceased.
The victim has been identified as 54 year old Clemente Garcia. .
Detectives have received a great deal of investigative leads however anyone with information is asked to contact Detective Gonzalez at 863-763-3117, ext. 5106. You may remain anonymous and give information to Treasure Coast Crime Stoppers and be eligible for a cash reward if the tip leads to an arrest. The Crime Stoppers phone number is 1-800-273-8477 or leave tips at the Treasure Coast Crime Stoppers website, www.tcwatch.org.
There is no further information to be released at this time.
Michele Bell, PIO

Port St. Lucie Police investigating early morning homicide on SE Darien Road
Posted: Feb. 16, 2016
On February 16, 2016 at 1:06 am, Port St. Lucie Police went to the 3000 block of SE Darien Road for reports of a gunshot. Once on scene officers found 29 year old Beau Hartman shot in the abdomen.
Preliminary investigation revealed that Hartman had arrived at the residence after a night at work. While at the house there was a knock at the front door. One of the five occupants of the house looked out of the front window and saw a man with his face concealed at the front of the house. Hartman and another occupant went outside to investigate who was knocking on the door. As Hartman headed around the driveway, he was met by the suspect whom shot him in the abdomen. The suspect fled the area as police were called to the scene.
Hartman was flown to a nearby hospital where he was pronounced dead. Port St. Lucie Police detectives are currently investigating this homicide.
The Port St. Lucie Police are asking that if anyone has any information related to this crime to immediately call the Port St. Lucie Police Department at 772.871.5001 or Treasure Coast Crime Stoppers at 1-800-273 TIPS.
For more information, please contact:
Master Sergeant Frank Sabol
Public Information Officer
Port St. Lucie Police Department
121 SW Port St. Lucie Boulevard
Port St. Lucie, Florida 34983
e-mail frank.sabol@cityofpsl.com
Office 772.871.5032
Cell 772.201.6252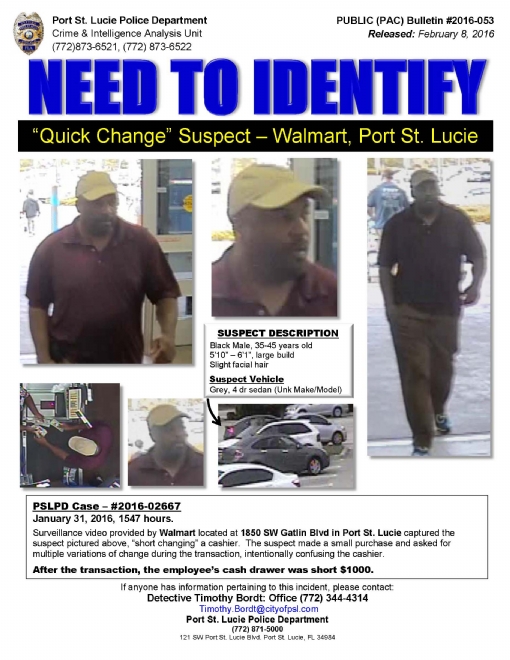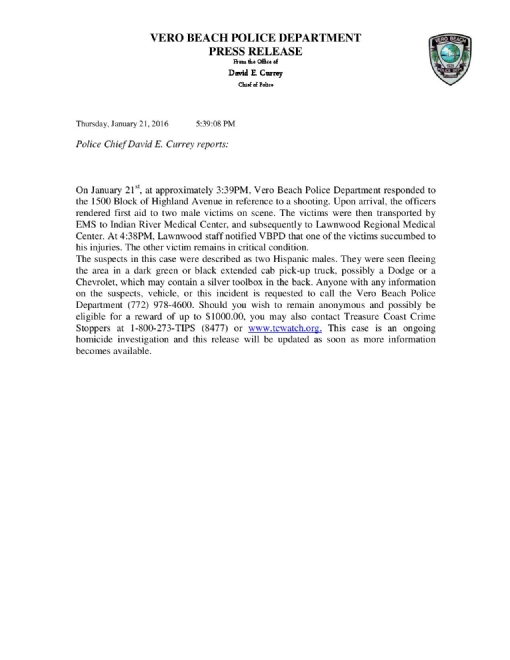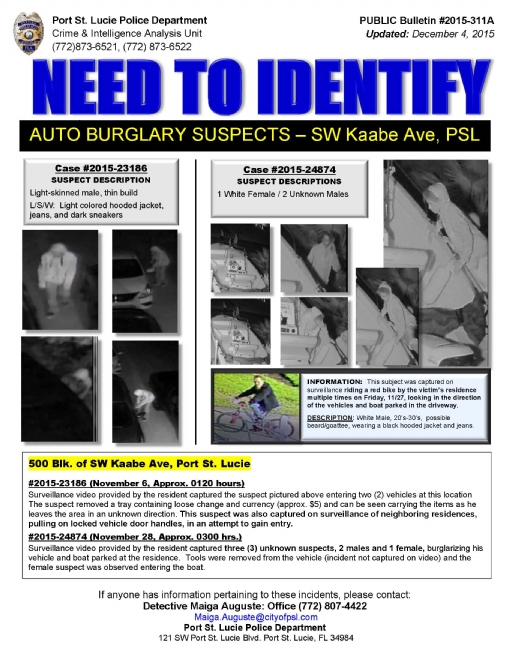 THE POLICE NEEDS YOUR HELP IN SOLVING THIS CRIME
This month marks the twenty three year anniversary of the murder of Mary Ellen Wise of Vero Beach Florida. Mary Ellen Wise was only 39-years old when she was abducted from her Vero Beach home on November 2, 1992. The killer forced Mary Ellen Wise to drive to a Melbourne bank that morning and then to a Vero Beach bank that early afternoon to withdraw money. After Wise withdrew her funds she was taken to a remote area in Saint Lucie County and was brutally murdered. Mary Ellen Wise body was found in an area known as "Peanut Lake" which is located near Angle Road, west of Kings Highway. The killer then drove Wise's Red 1990 Honda CRX to the area of Indian River Drive and Seaway Drive in Fort Pierce Florida. The vehicle was left abandoned in the parking lot at this location which at that time was the Ramp Raw Bar Restaurant (now 12A Buoy Restaurant). It is believed the killer used a pay phone in this area or the restaurant phone to call for a ride. It is also possible that someone unknowing gave the killer a ride from this location on November 2, 1992. Below is a picture of the victim's actual vehicle and location where it was abandoned in the parking lot. The front license plate on the vehicle read "Mary Ellen's Toy". Twenty Three years later the family and friends of Mary Ellen Wise have not lost hope and are pleading for someone with any information in this case to contact Detective Greg Farless with the Indian River County Sheriff's Office (772) 321-0784 or the Treasure Coast Crime Stoppers.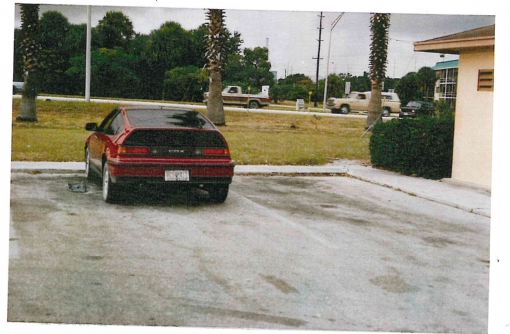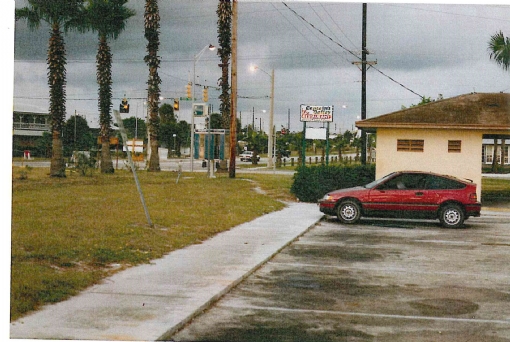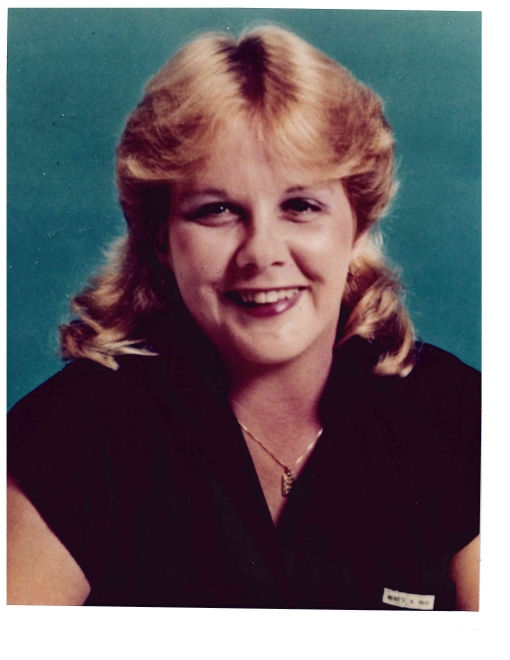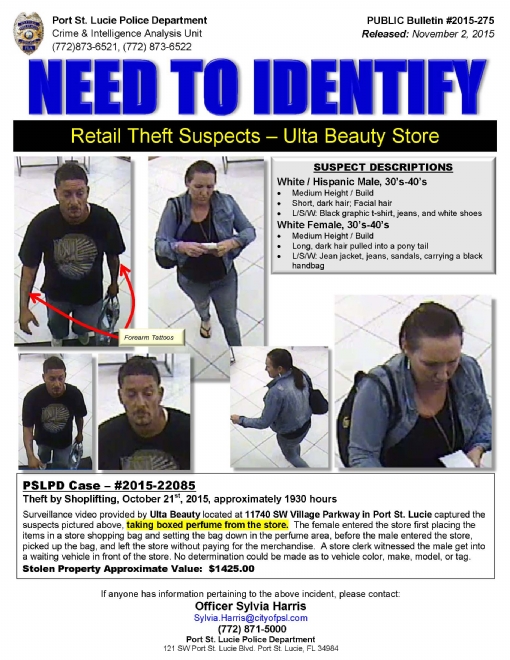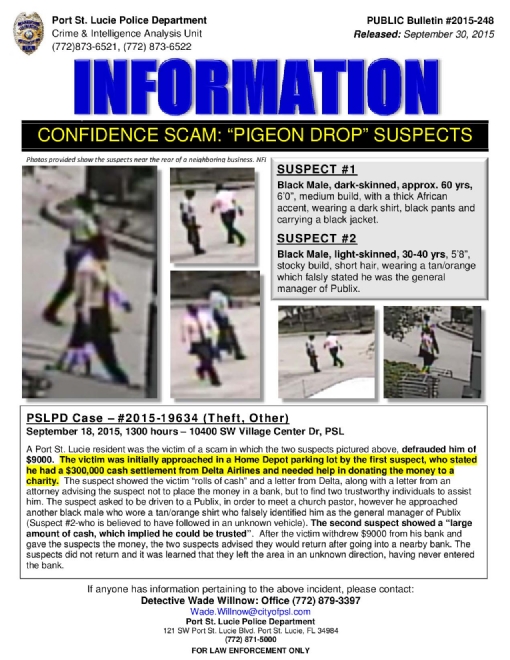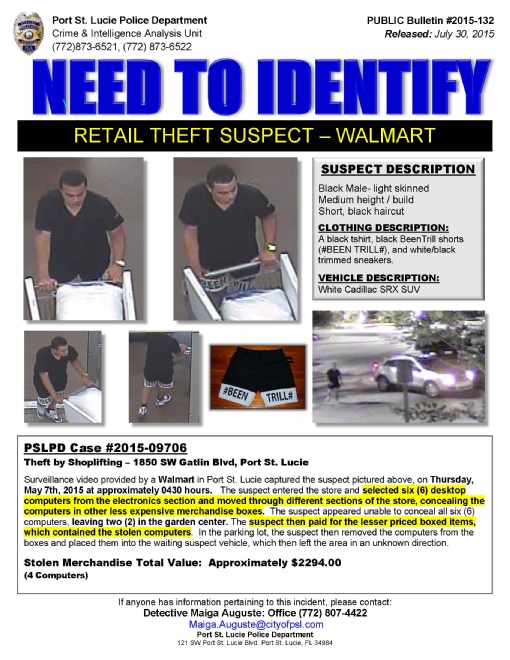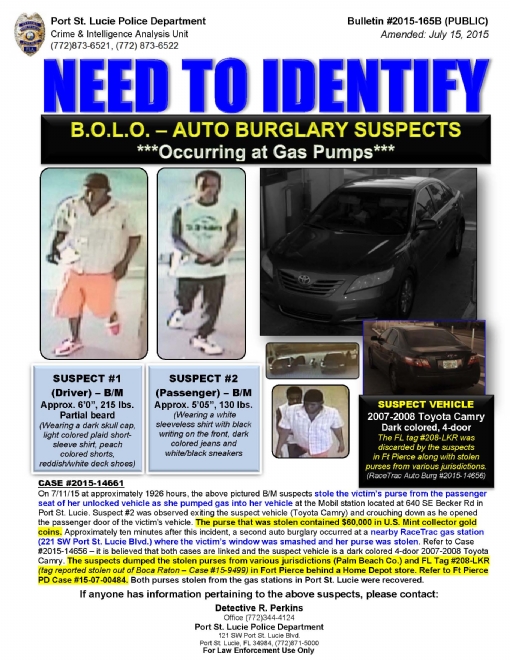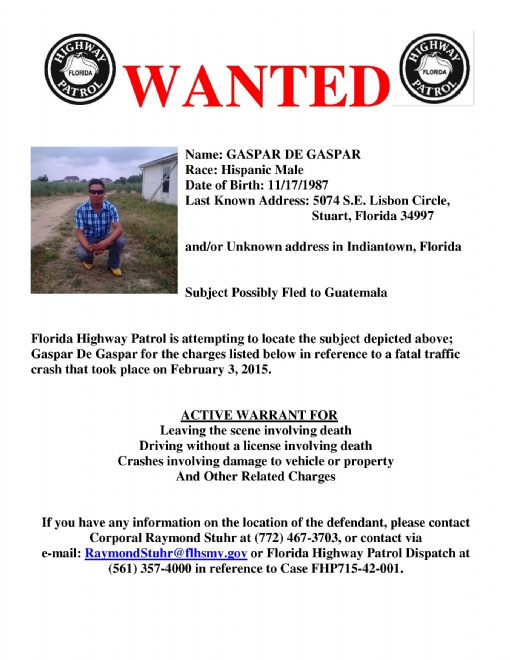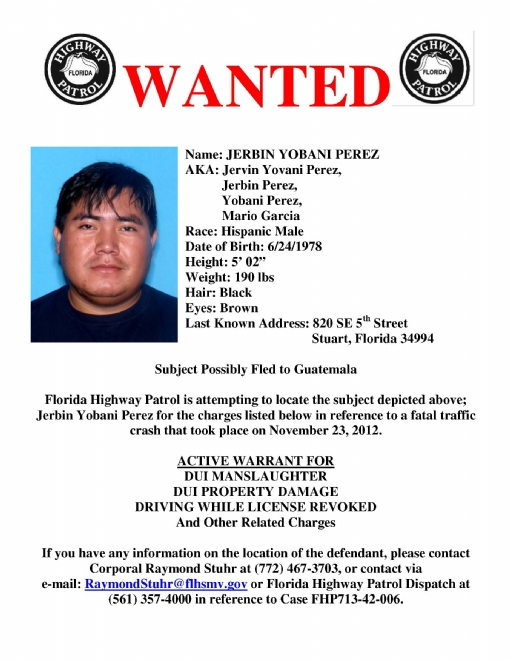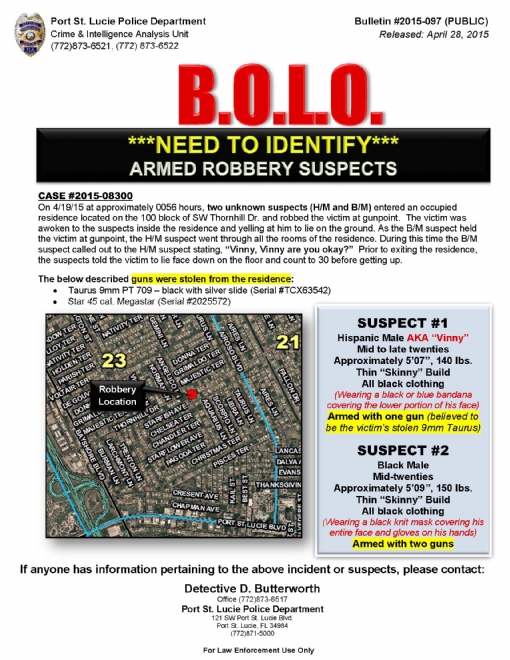 ---