Tips provided with the following methods remain ANONYMOUS and tips that lead to an arrest of suspect(s) and/or recovery of stolen property/drugs are eligible for CASH reward.
If you have any information pertaining to cases displayed in this page or possible suspect(s) information, please contact anonymously Treasure Coast Crime Stoppers, today:
"Submit" your tip right here
Crime line: 800-273-8477
"Contact us":
Mobile App
~ FREE App Store and Google Play
Mobile App: P3tips.com - FREE! for iPhone and Android
We are open 24/7, 365 days a year!TCCS must be contacted first in order to be eligible for a cash reward and your tip must lead to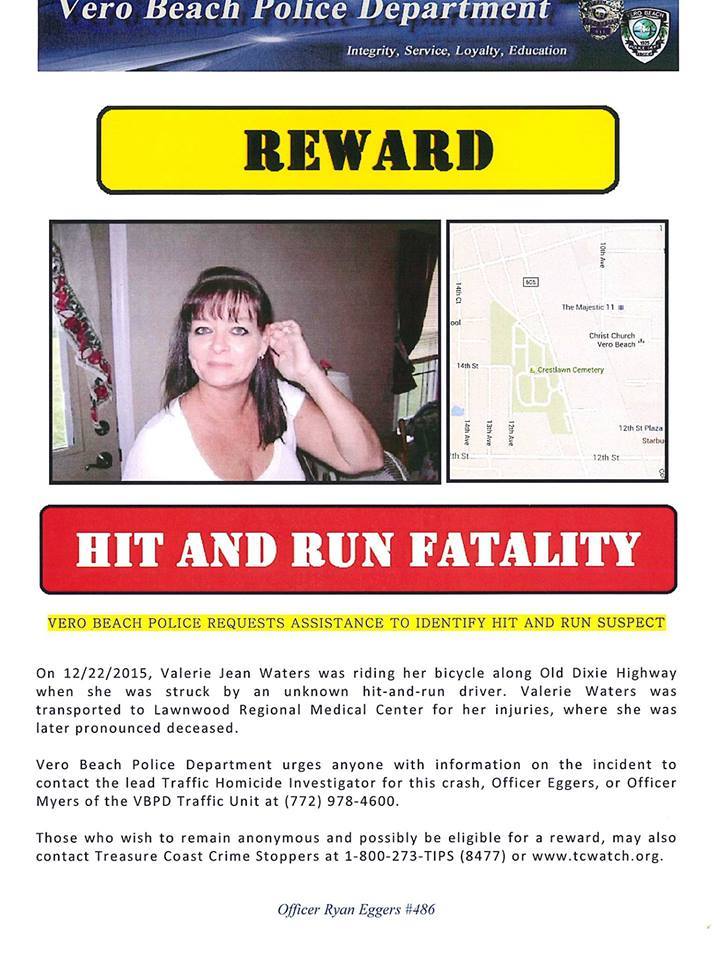 The Vero Beach Police Department needs your help in identifying the male depicted below.The suspect struck a male victim in the head rendering him unconscious and causing him to be transported to the hospital. If you recognize this male please contact Detective Hesse at 772-978-4660.

Those who wish to remain anonymous and possibly be eligible for a reward may also contact Treasure Coast Crime Stoppers at 1-800-273-TIPS (8477) or www.tcwatch.org.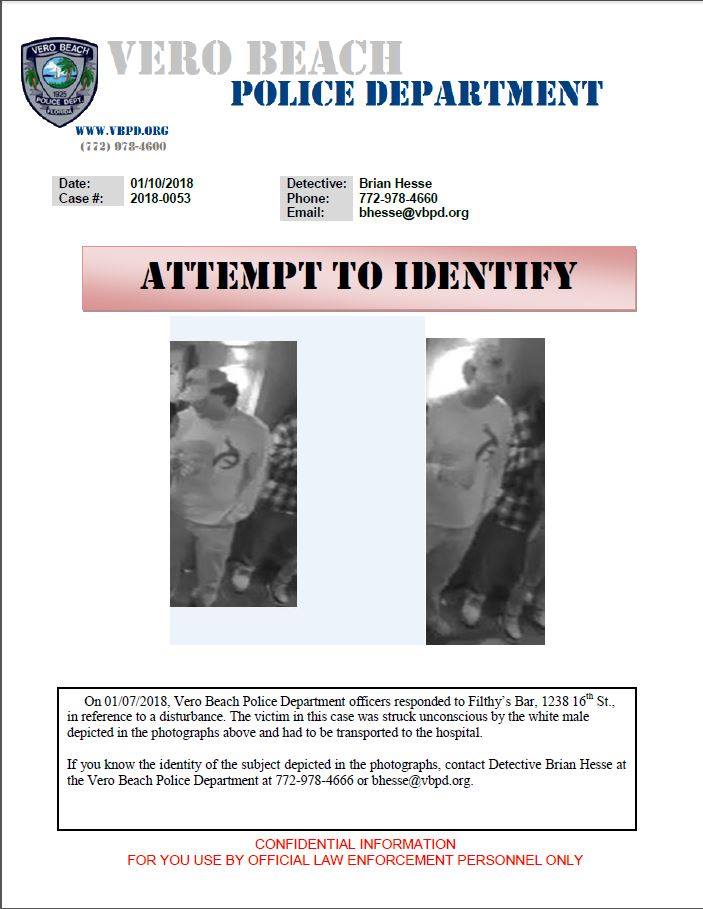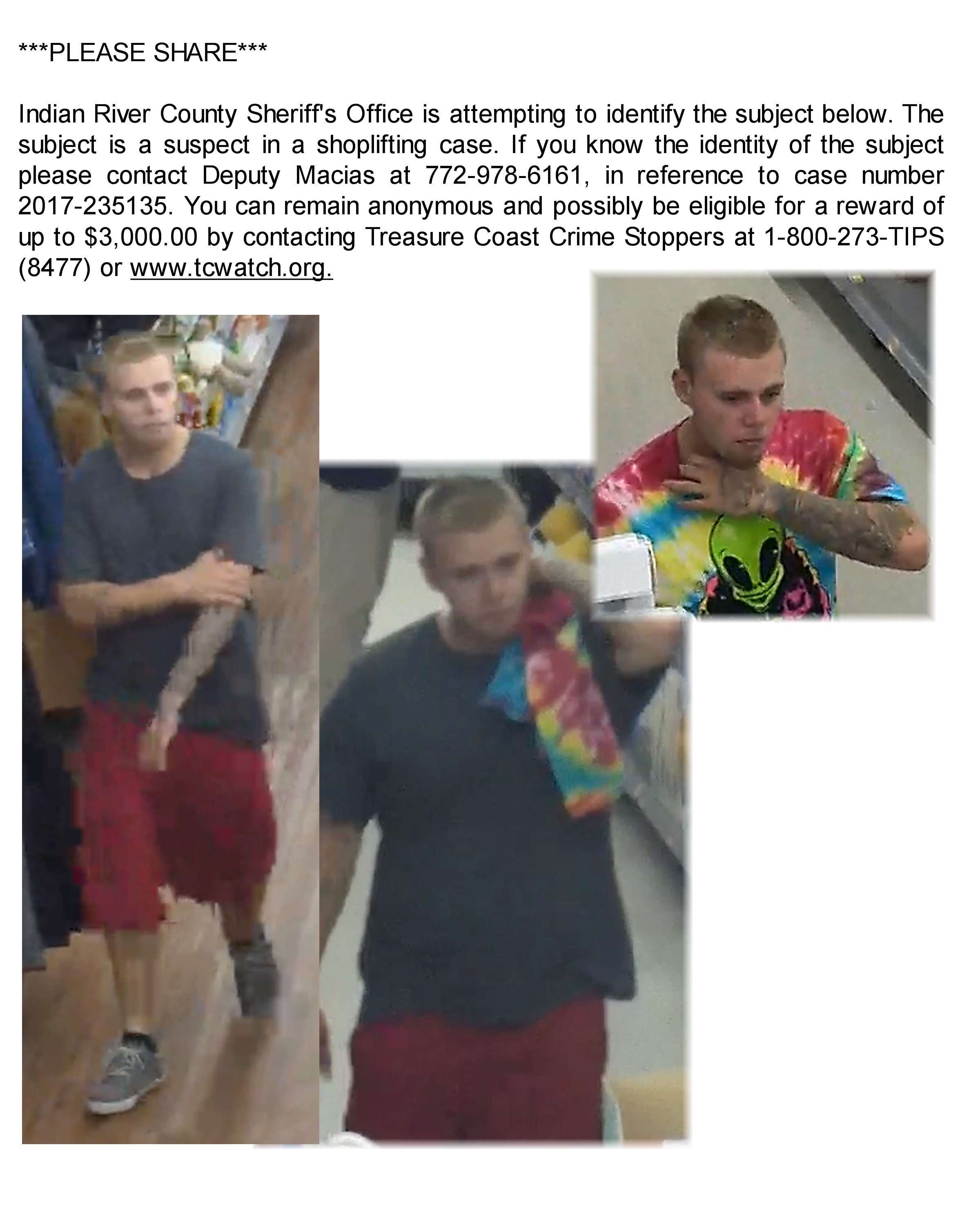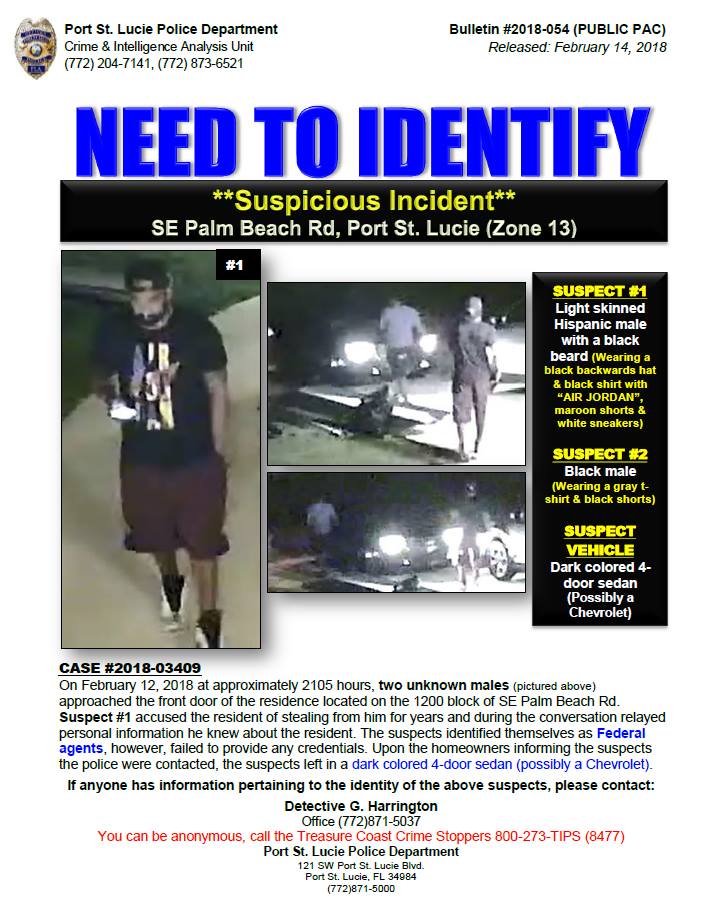 On the early morning hours of March 18, 2018, 12:30 am a shooting occurred at the Good Spirits Lounge 245 Hwy 441 SE Okeechobee, Florida. One subject was shot in the leg, a female victim is recovering from a contusion on her arm and a male subject had received a laceration on the top of his head. All are recovering.
This is still an on-going investigation. The suspect is possibly a Hispanic male passenger that was in a black in color four door truck. Anyone with additional information should contact Detective Hughes at 863-763-3117.
Your Tip provided through the Crime Stoppers, only are ANONYMOUS and will be eligible for a cash reward - if your tip lead to an arrest - call Treasure Coast Crime Stoppers at 1-800-273-8477 or submit your tip at www.tcwatch.org.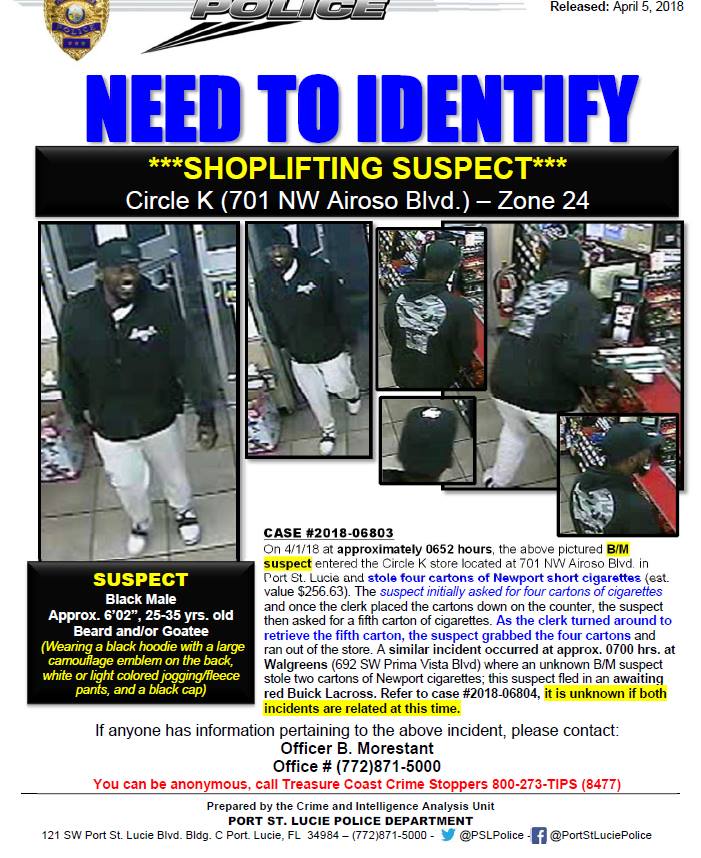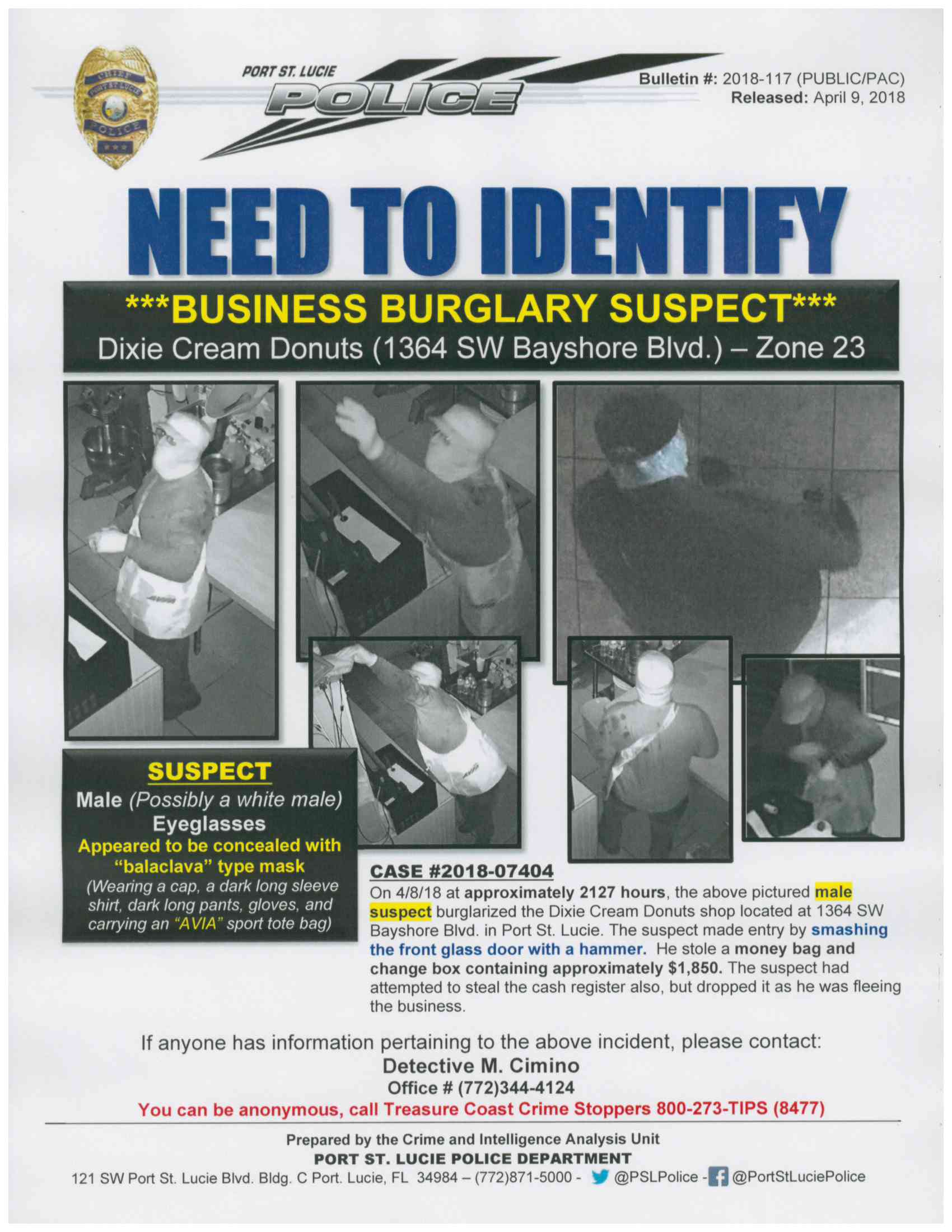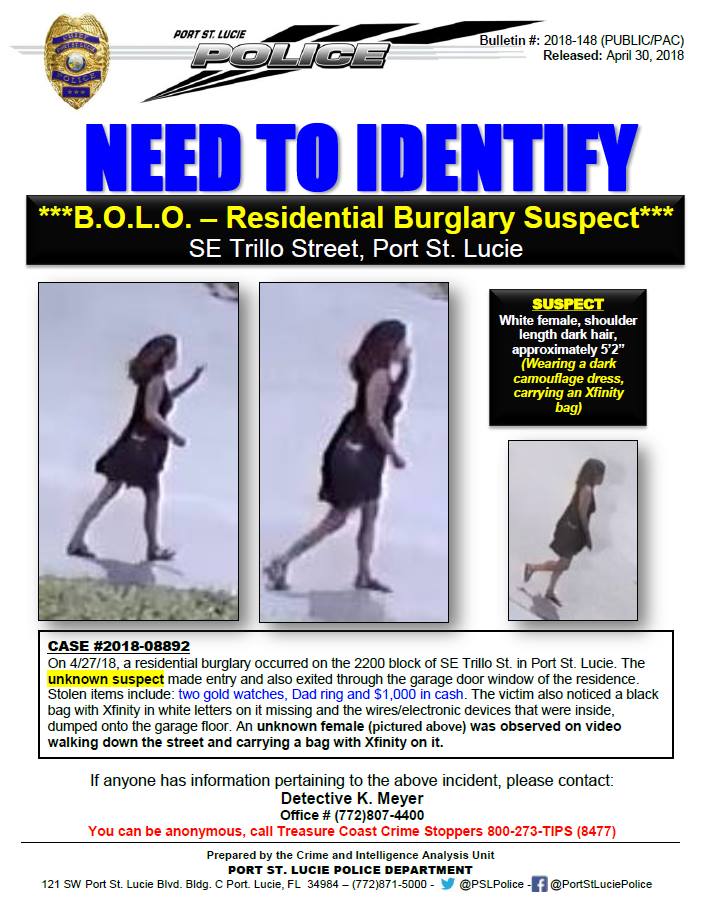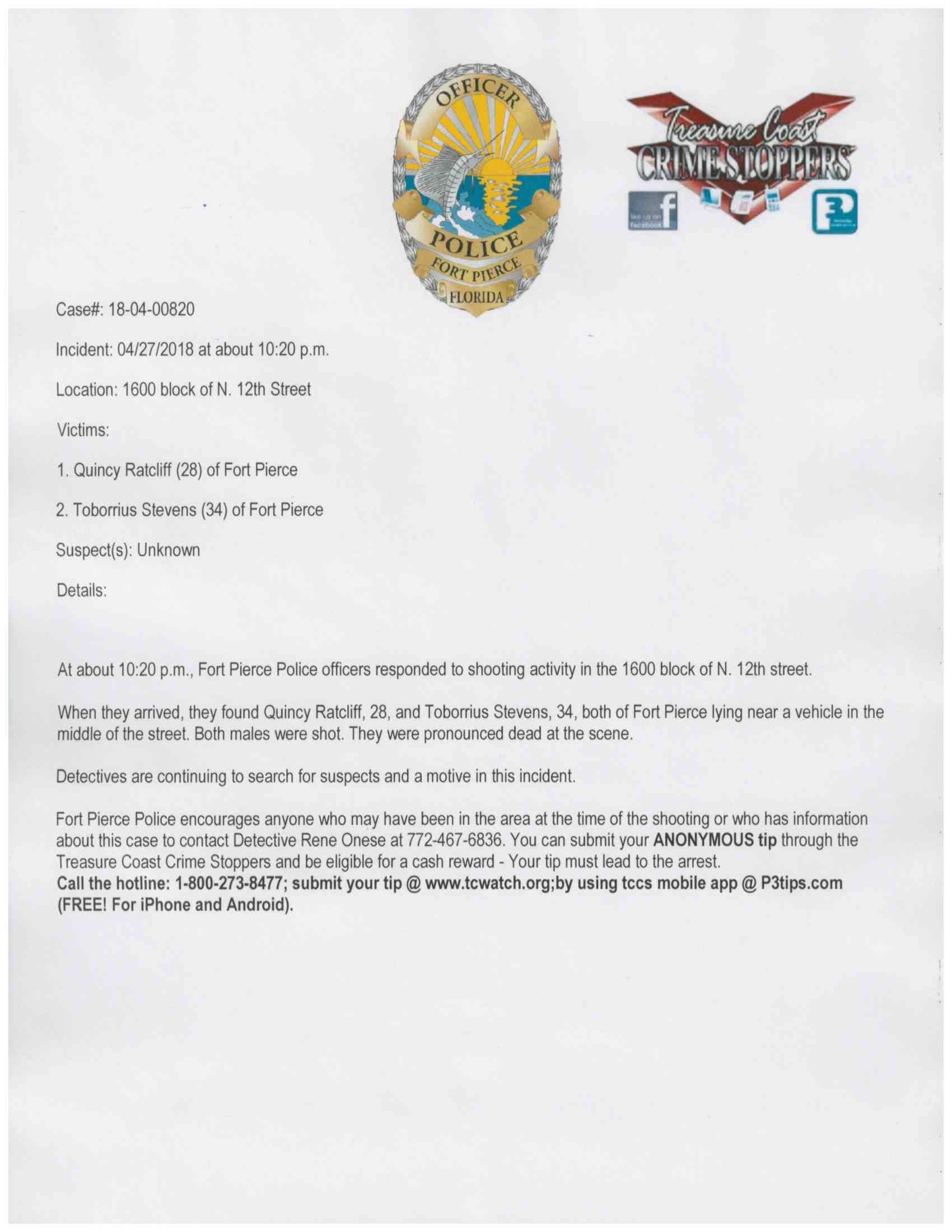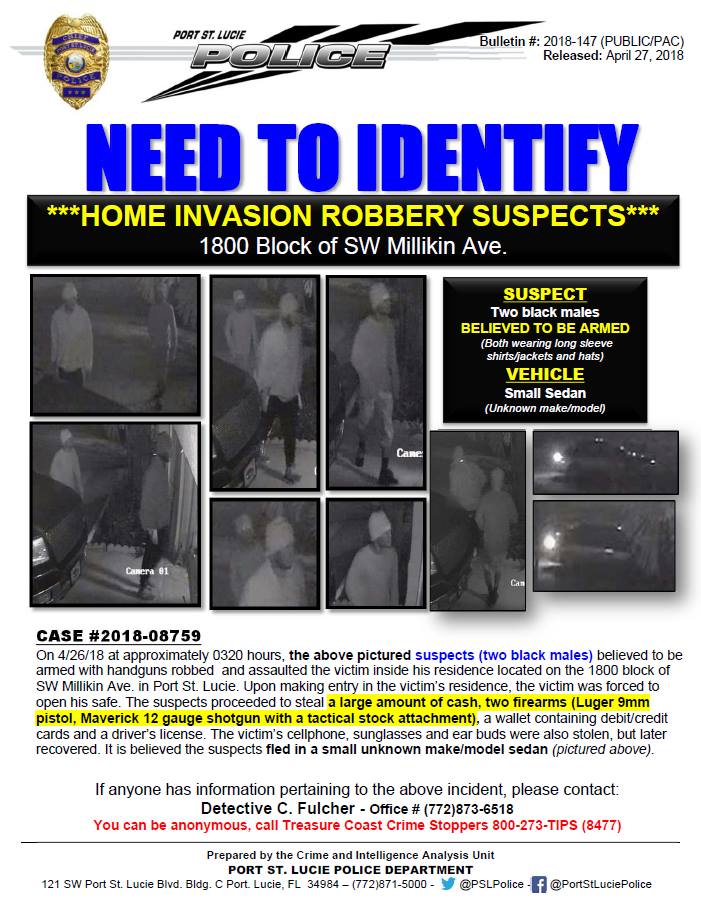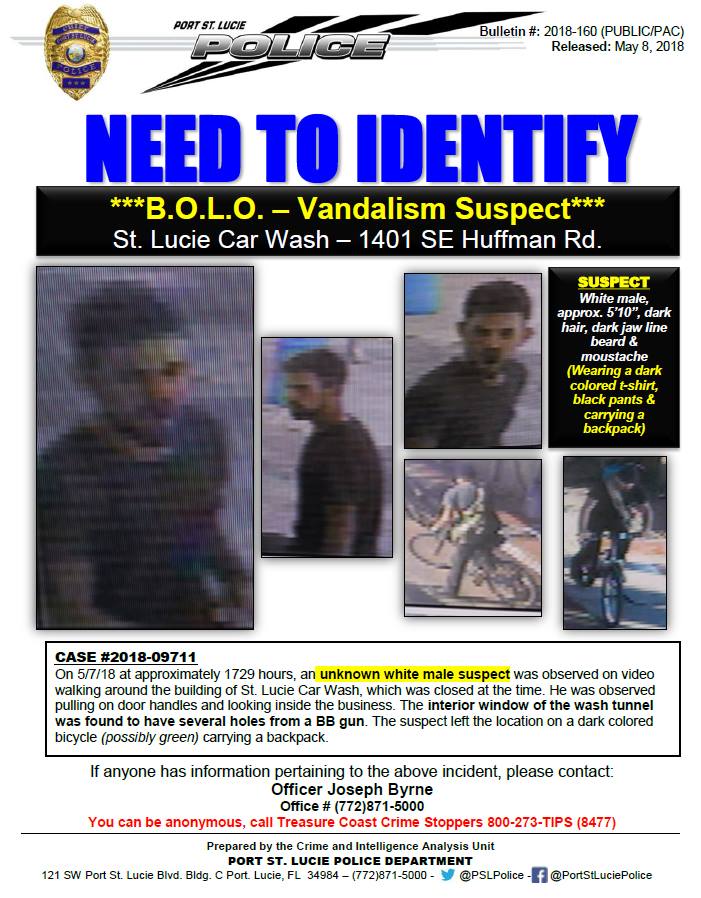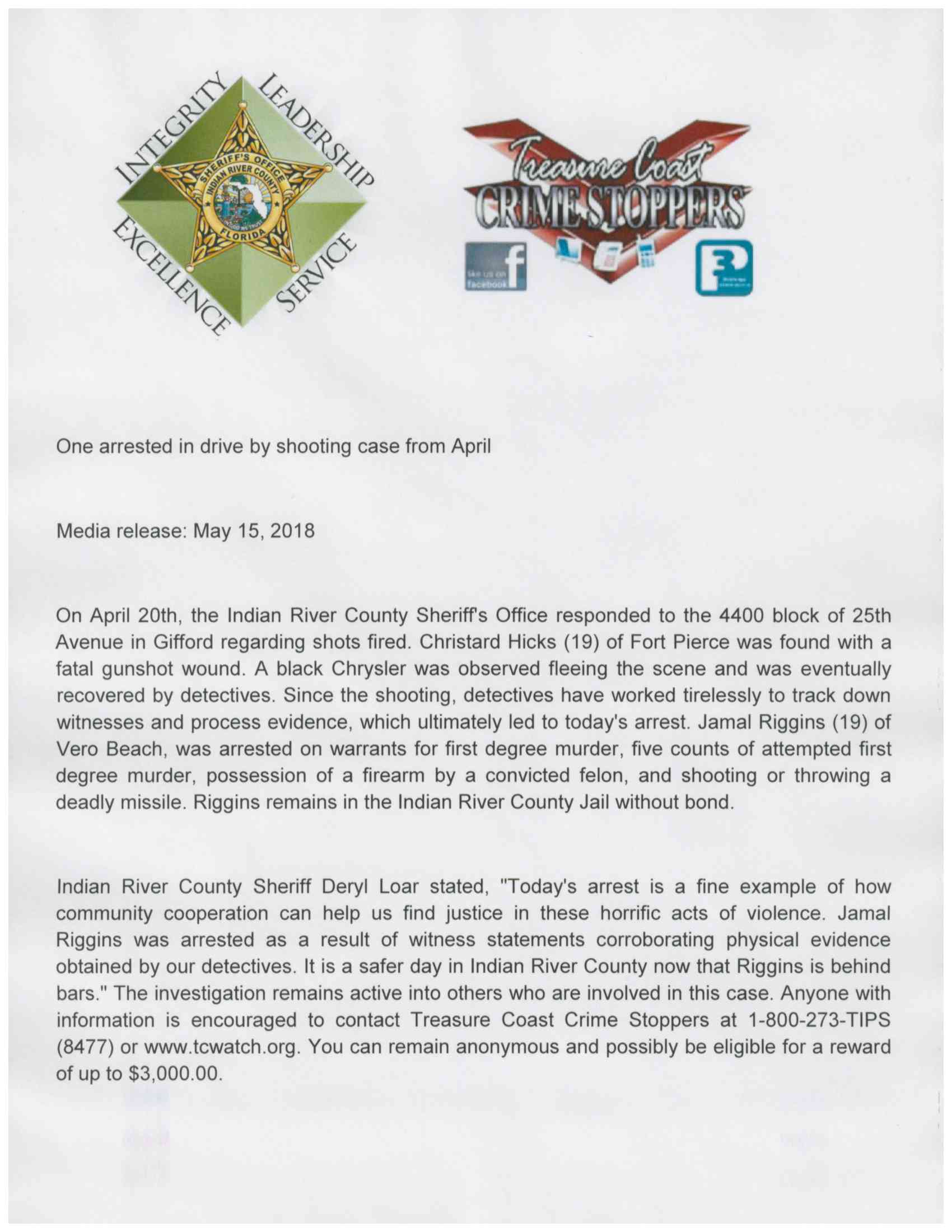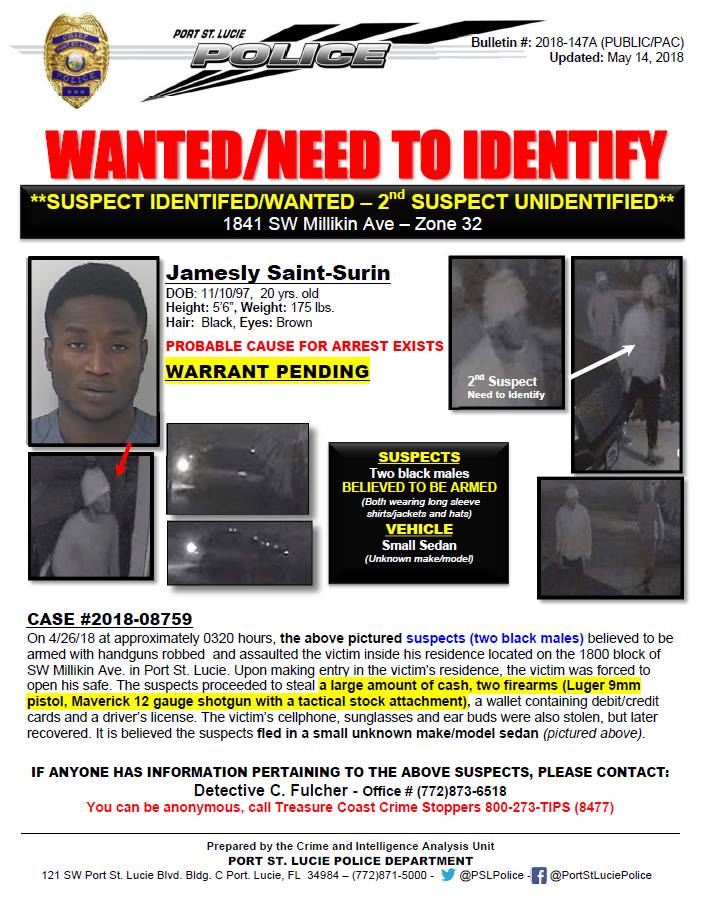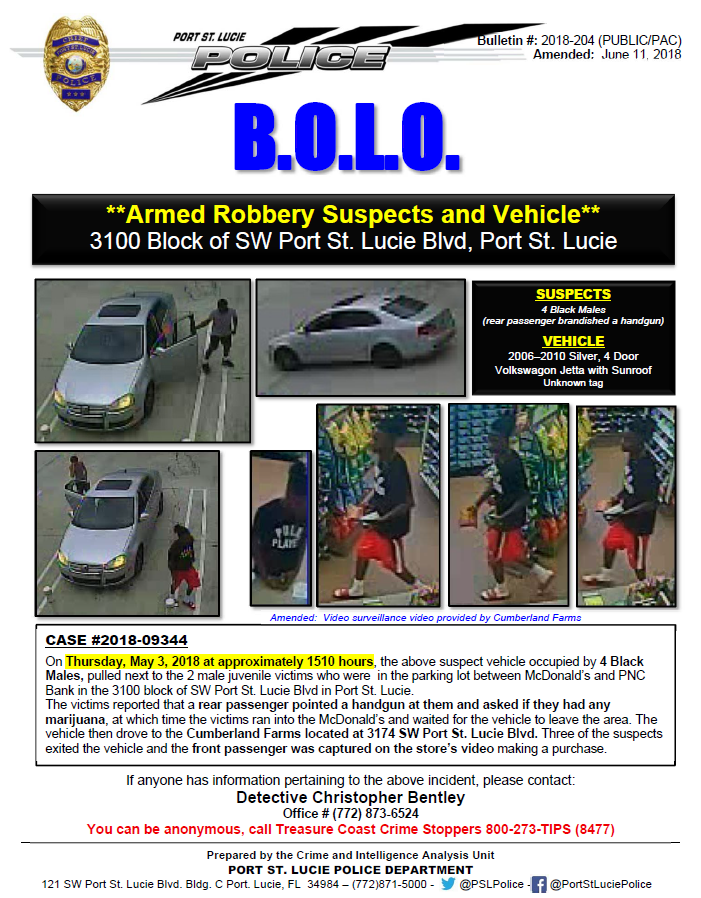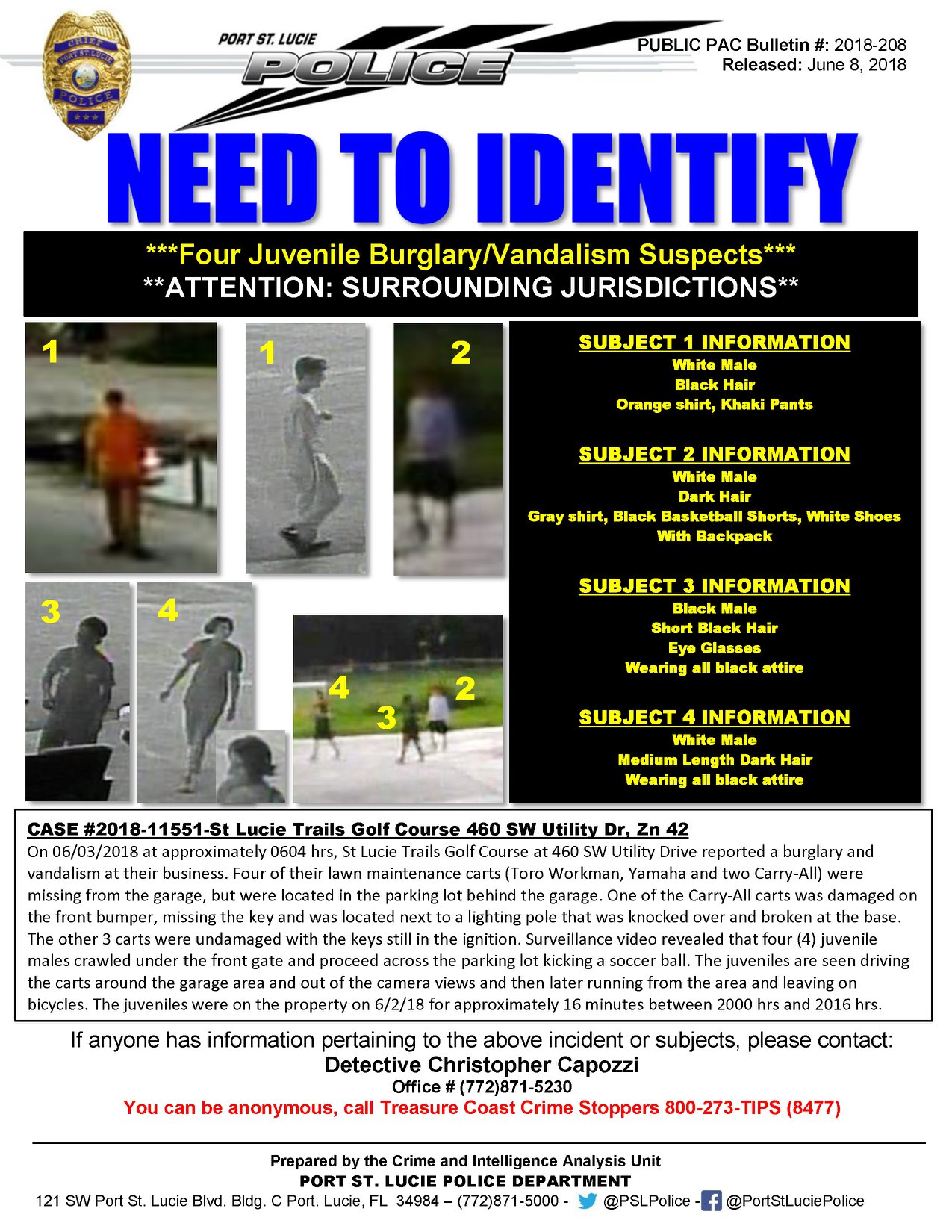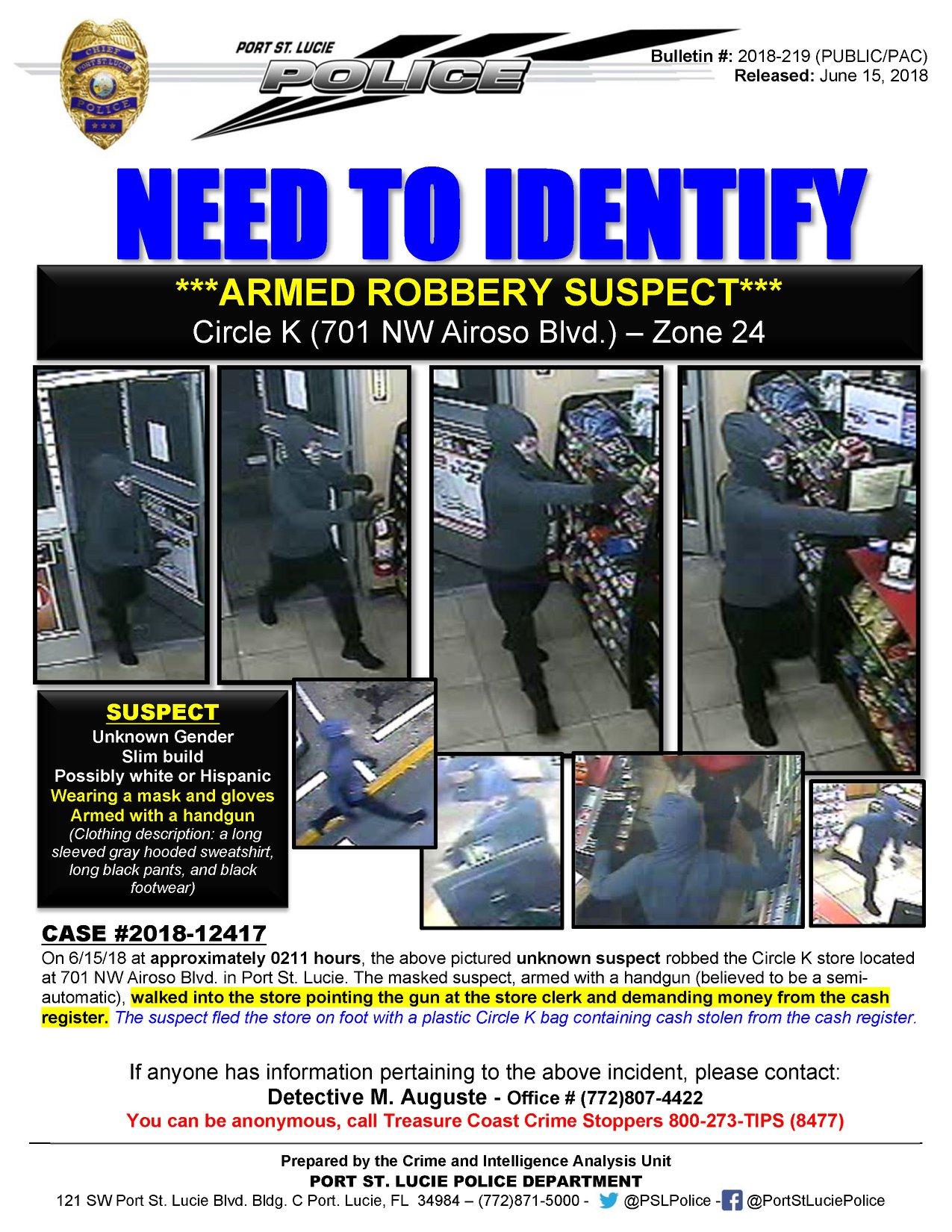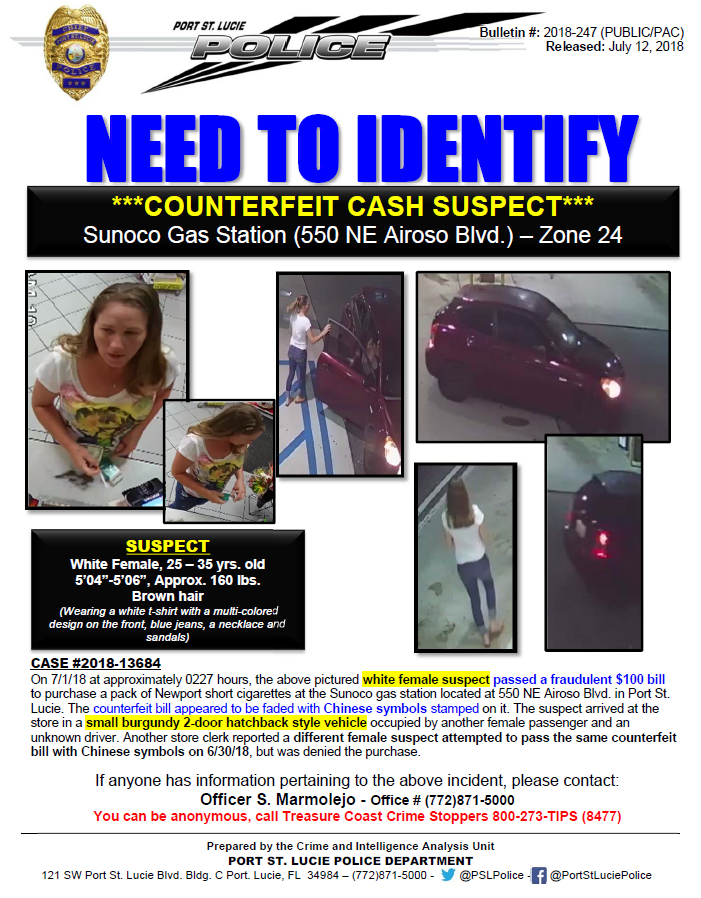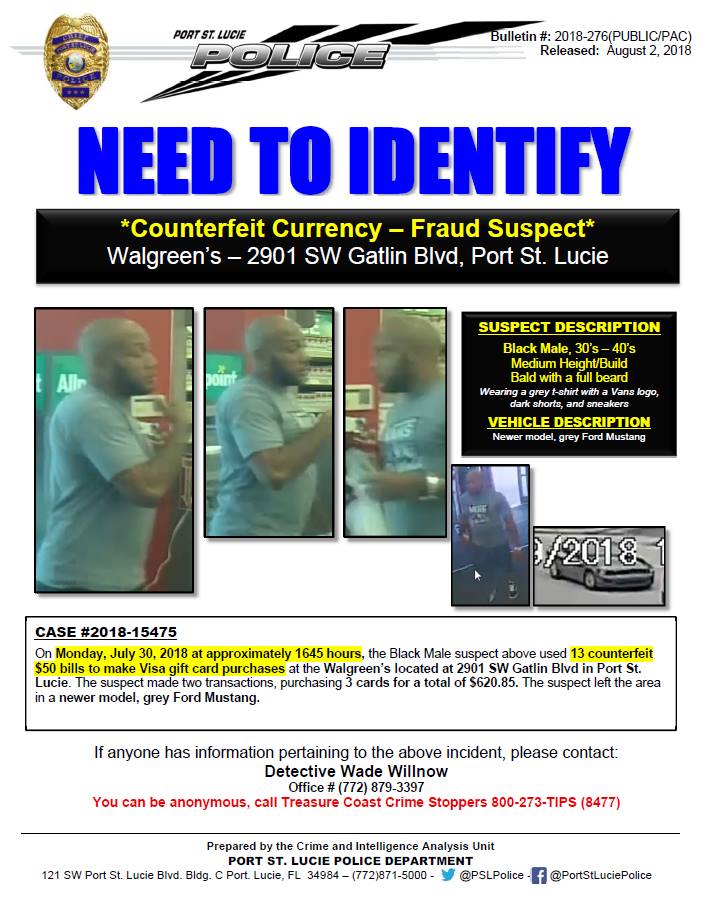 Need to ID as of 8/9/2018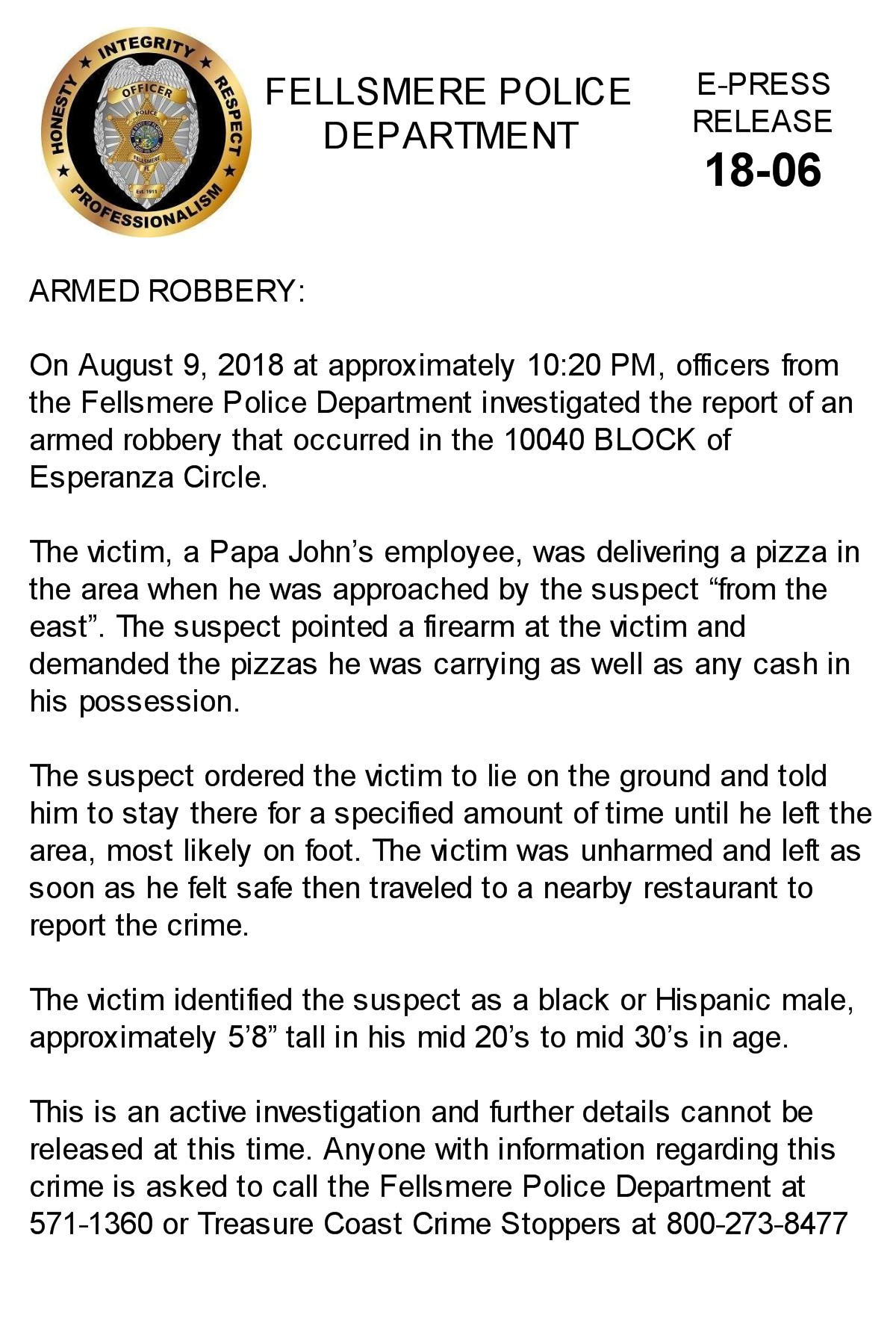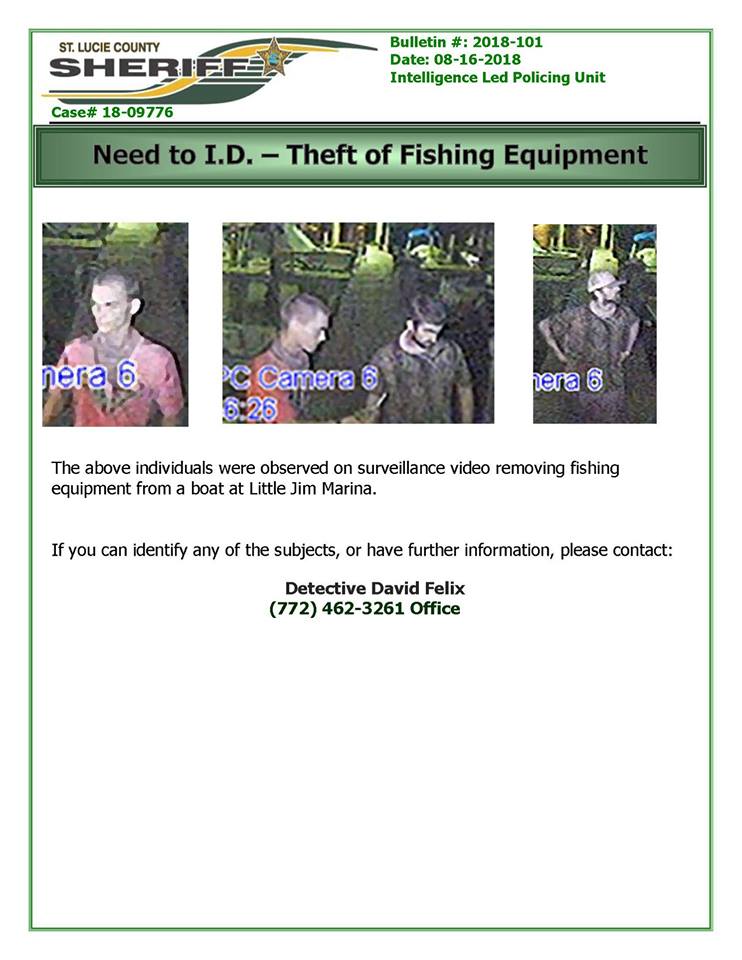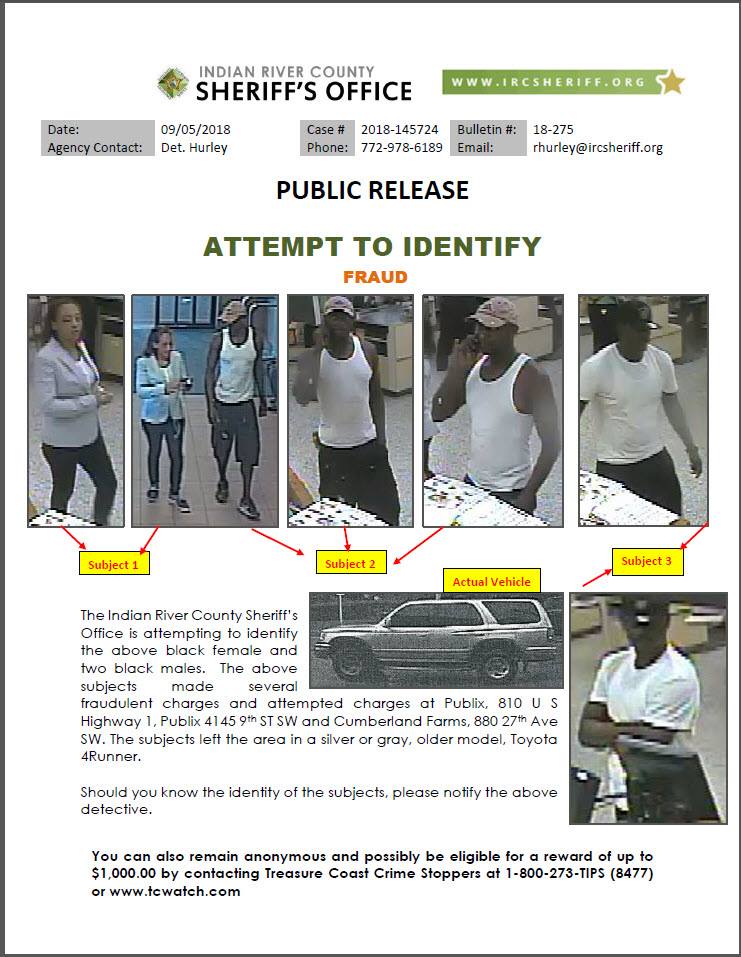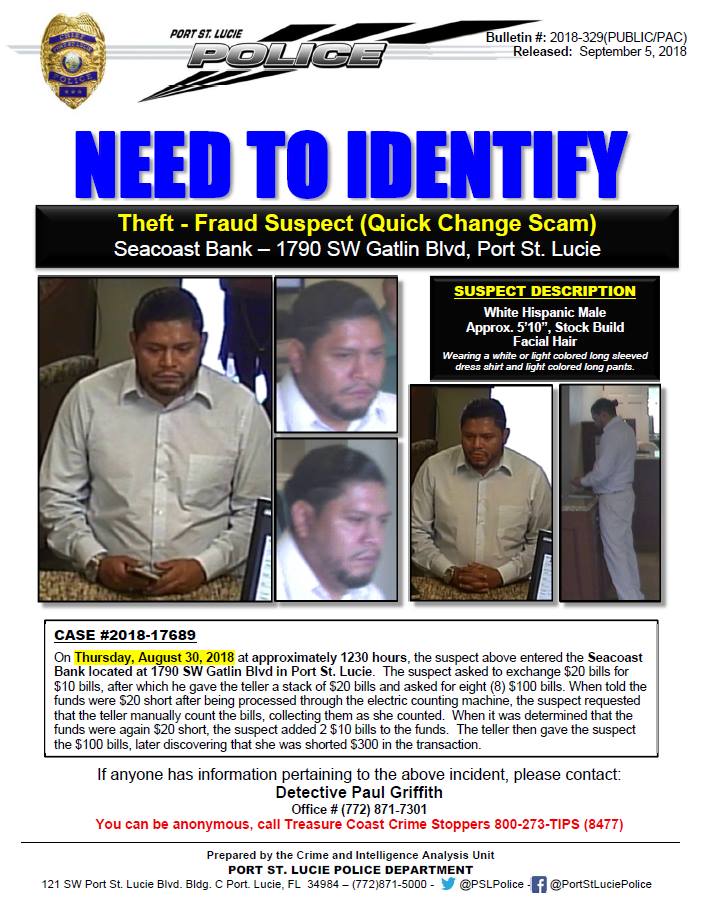 Need to ID as of 9/18/2018